Ice T & Wife Coco Celebrate 10 Years of Marriage + Coco Nip Slip (Photos)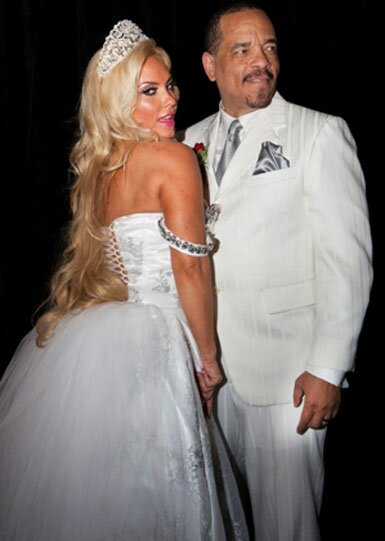 On an upcoming episode of E!'s reality TV series "Ice Loves Coco," rapper/actor Ice T & his model/web personality wife Nicole "Coco" Austin will be renewing their wedding vows to celebrate their 10 years of marriage. The 10 year anniversary celebration will be held at an elaborate party at one of Hollywood's hottest hot spots.

The celebrity guest list of the celebration will include the likes of Snoop Dogg and others, but trouble will appear during the episode when Coco, while enjoying the festivities, learns that her pregnant sister might not be able to attend the event.
The all-new episode of "Ice Loves Coco" where the hip hop couple will be celebrating their 10 year marriage airs on Sunday, July 31st 9:30pm CST on the E! Channel with the final episode airing on Sunday, August 7th.
In related news, Nicole aka CoCo was spotted on Miami Beach, Florida in a skimpy pink thong bikini when a wardrobe malfunction exposed the sexy 32 year old model's nip slip in photos.
Later CoCo covered her bikini thong with a bright pink dress but not before photos of CoCo's pink thong bikini and nip slip were caught by paps in these pictures…