Khloe Kardashian Odom Pregnant With Twins?!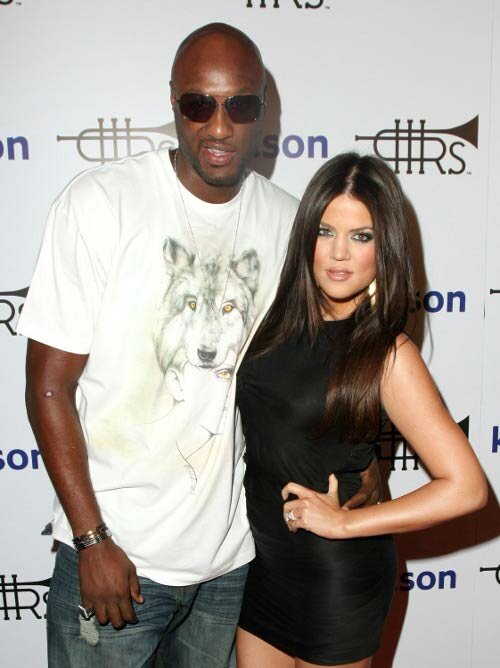 For the past year there has been a number of speculations that Khloe Kardashian was pregnant after pictures surfaced showing her looking to be somewhat bloated, as covered on HipHopRx.com. Now once again it is believed that the celebrity socialite is pregnant, this time with twins with husband Lamar Odom.

According to gossip site MediaTakeout, Khloe Kardashian is expecting twins after doing fertility treatments and allegedly having two eggs implanted within her. The story goes, that a reliable source (a relative) told MTO that Lamar was bragging about it over the weekend that Khloe Kardashian is expecting twins.
Lamar reportedly made the family members agree not to disclose the information since they didn't want to becloud Kim Kardashian's wedding on next month. So good for trying to keep it a secret OR not.
If you don't remember, in June of last year, the couple responded to reports about Khloe Kardashian was pregnant. The two never denied or confirmed whether or not she was pregnant at the time. Khloe returned months later to talk about their baby making sessions and stated that making a baby was harder than she thought. Maybe this supports the fertility treatments speculation.
Now let's just wait and see.
Developing….