Jennifer Lopez and Marc Anthony Split; TV Talent Show To Go On Despite Divorce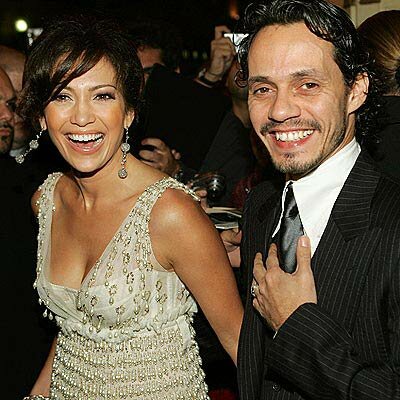 After Jennifer Lopez, 41, and Marc Anthony, 42, announced that they are getting divorced after seven years and a set of 2 year-old twins, the two are still stated to be going on to play a part in the TV talent show ¡Q' Viva! The Chosen.
The show Q' Viva! The Chosen was devised by Simon Fuller who's most known for The Spice Girls and the entire Idol franchise (Pop Idol, American Idol, Indian Idol), plus more.

¡Q' Viva! The Chosen not only stars Jennifer Lopez and Marc Anthony, but also director/choreographer Jamie King where they all tour 21 countries scouting for fresh Latino talent ranging from musicians, singers, dancers and other performers in Latin America.
According to reports, although the two stated via a release that they are on amicable terms, they are not getting along as one would imagine. Simon Fuller, is stated not to be worried and believes, despite their personal problems, the two are professional and will put on a good show regardless.
Meanwhile, this will be the third divorce for Jennifer Lopez who was also married to Ojani Noa and later back-up dancer Cris Judd and Marc Anthony's second marriage. Marc Anthony, born Marco Antonio Muñiz, was first married to his wife former Miss Universe Dayanara Torres. Marc Anthony and Dayanara Torres have two sons together; Cristian Marcus Muñiz, 10 and Ryan Adrian Muñiz, 7.