Pacman Jones Faces Up To 1 Year In Jail For Possible Probation Violation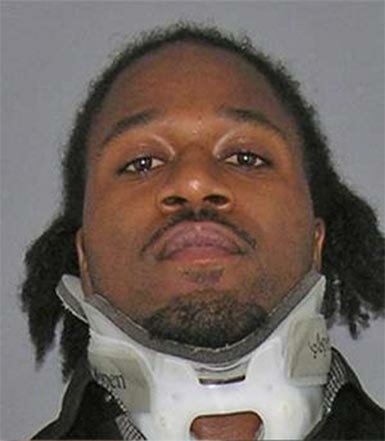 NFL football cornerback and sometimes rapper of his own label National Street League Records, Adam "Pacman" Jones of the Cincinnati Bengals, has found trouble once again. The 28 year-old football player may have violated his parole after being charged with misdemeanor disorderly conduct and resisting arrest over the weekend.
According to reports, Pacman Jones was arrested on Sunday at an Ohio bar on disorderly conduct while intoxicated and was foul-mouthed and resisted arrest.

Pacman Jones now faces up to one year in jail in Nevada after his 2007 Las Vegas strip club incident, as reported on HipHopRx.com, which left three people shot and injured. In the terms of his probation, the football athlete was ordered to stay out of trouble which he has been since 2007.
Jones who has been wearing a neck brace for herniated disk injury which happened last season, was out with his wife celebrating her birthday and states that he was not drinking and is innocent.
On last year, Pacman Jones was wrongly arrested by cops when they didn't hear the dispatcher correct herself that he didn't have any open warrants and it was for another person. Pacman Jones ended up being handcuffed in a public crowd for more than 45 minutes on the sidewalk and was released two blocks around from the public view.
Developing….