Kim Kardashian Wedding Bells, Engaged To Get Married To NBA's Kris Humphries (Photos)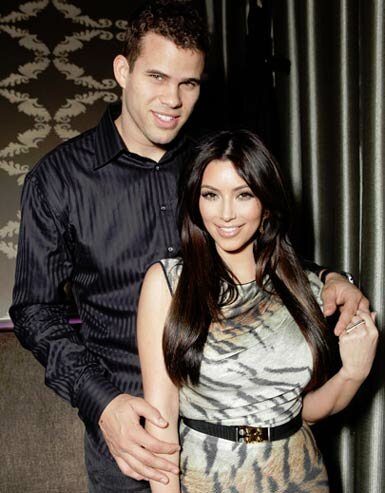 Looks like Keeping Up With The Kardashian's Kim Kardashian, 30, has finally gotten her wish and it's with NBA boyfriend Kris Humphries, after it was being rumored that the two were hearing wedding bells back in March, as reported on HipHopRx.com.
On Wednesday, everything was buzzing about Kim Kardashian getting engaged after her family sparked the fire confirming it on micro-blogging site Twitter.

Kim Kardashian's mother whose name is also Kris shared her excitement online by posting "YIIPPEEE" and adding that she's so happy with a number of exclamations!!!
Khloe Kardashian – Odum, on the other hand, took over by posting a number of tweets expressing how happy she was and congratulating the two on the engagement and she couldn't believe she was able to keep a secret and now she can scream all about it.
Big sis, Kourtney Kardashian told her Twitter fans that her sister is engaged and she's squealing with excitement. Kourtney also added that the princess [Kim] has found her prince [Kris].
As for Kim Kardashian, who has been dating Kris Humphries of the New Jersey Nets for only 6 months, (spotted in December), was asked by the NBA baller to marry him at her Beverly Hills home on May 18th.
Kris Humphries used rose petals to spell out "Will You Marry Me?" while down on a bended knee in her bedroom.
As for the engagement ring, it is being reported to be a Lorraine Schwartz with a 16.5-carat emerald cut diamond and 2-carat trapezoid shaped stones in the center which totals out to 20.5 carats and costs around $2 million.
If all goes as planned, this will be Kim Kardashian's second marriage. The celebrity socialite and reality star was married to music producer Damon Thomas in 2000 and they divorced back in 2004.