T.I. Getting Out of Jail Soon; AKOO Clothing Taps Yankees' Curtis Granderson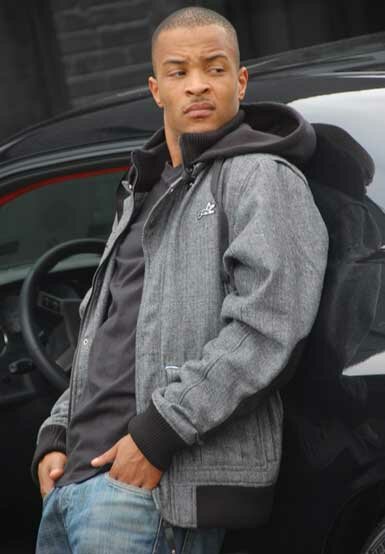 Last week, news about T.I.'s release date from jail was revealed online by multiple sources. The rapper is set to be released from prison in September. As reported on HipHopRX.com, the rapper was sentenced to serve 11 months in jail for parole violation after being arrested along with his wife singer Tameka Tiny Cottle back on late last year.
T.I. and his wife were pulled over by cops for making an illegal u-turn, but T.I. was later found in violation of probation for being in the company of a felon, possession of drugs and failing a drug test.
Now, T.I. is set to be released from the Federal Correctional Institution in Forrest City, Arkansas on September 29, 2011 but, while in jail, he hasn't fell short on continuing to build his businesses while away in prison.

T.I. continues to build his Clothing Brand "AKOO Clothing by T.I.," which is evident in a recent press announcement by AKOO that they have tapped American Major League Baseball player Curtis Granderson of the New York Yankees for their AKOO Brand Ambassador Campaign Program.
Nationally endorsing the AKOO brand, Granderson will be joining the AKOO Brand Ambassador Campaign Program along with other members such as B.o.B, Travis Porter, DJ Drama and others.
The AKOO Ambassadors will host meet-and-greets, wearing AKOO clothing of course, while signing autographs during their national public appearances.
A.K.O.O Clothing was founded in 2008 by rapper and businessman T.I. along with other co-founder Jason Geter, which both also founded T.I.'s Atlanta-based Grand Hustle Records.
It is fitting that T.I. would start such a business venture in clothing as AKOO clothing because the rapper has always shown a sense of fashion style and was actually named in GQ Magazine's "10 Most Stylish Men in America" issue.