Joe Budden Disses Ex-Girl On Twitter For Cheating, Swallowing While Pregnant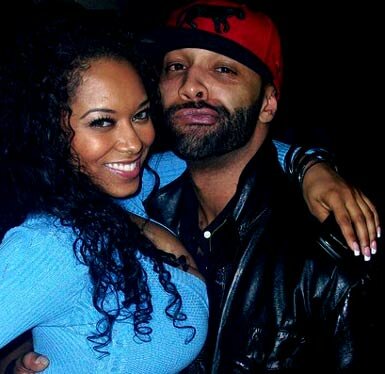 Earlier this month, hip hop couple Joe Budden and his ex, model Esther Baxter, seem to have gotten into it after the rapper released the song "Ordinary Love Shit Pt. 3," in which he accused Baxter of cheating during their relationship.
Esther Baxter, who tried to allegedly defend herself against his accusation, is reported to have stated in an interview according to reports, that she had a miscarriage due to Joe Budden and the two have been acting improper on the micro-blogging site Twitter.

Going into details about the situation, Esther Baxter, whose restraining order was revealed against Joe Budden, stated that the rapper pulled her by her ankles resulting in injury to her back. In addition, Joe Budden is accused of choking Esther Baxter and sitting in her chest while she was (3) months pregnant.
Photos of the incident is stated to have been released later by Baxter who tried to retract that she didn't do it, but was ousted, according to Budden.
Joe Budden came to Twitter to defend himself asking her how she sleeps at night and sleeps with someone else while she's pregnant. During his tweeting, Joe Budden tweeted, "you're pregnant and it should play a part as you swallow ol' boy's nut. But when you lose 4 kids in 7 months, I guess shit like that doesn't really matter." Along with the tweeting, he posted what is believed to be her (4) EPT test results confirming her pregnancies in the last (7) months.
The hip hop artist went on to defend himself later by doing a phone interview with Funkmaster Flex on Hot 97.
Budden stated during the radio interview that it was a bunch of lies and if there was any truth to it, he would be like everyone else saying, "…. Jesus this guy's a monster."
Developing….
Listen: Joe Budden talks to DJ Funkmaster Flex about Esther Baxter and more