Lindsay Lohan Up For Superman Role Not As Lois Lane But Villain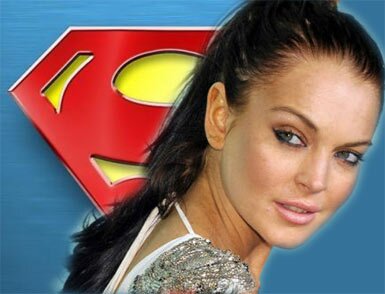 Lindsay Lohan is no Lois Lane, but she's certainly now villain material for the upcoming 'Superman' movie which many would agree will fit her after the jewelry incident.

After losing out on her last movie role for Deep Throat's Linda Lovelace's biopic "Inferno," as reported on HipHopRx.com, the 24 year-old actress/singer will be due for a reading in front of the movie producers for a role as a villain in Superman, according to RadarOnline.
The gossip website's source reportedly told them that Lindsay Lohan is expected to return from New York to meet up with the producers and read with the actor who may be the character of the Lex Luther role.
Although Lindsay Lohan and those with the film are excited, Lohan's legal issues related to her theft of a $2,500 necklace from a jewelry store in Los Angeles in January may interrupt her job duties if she secures the role.
The source continued that Lindsay Lohan may be serving jail time if she is found guilty of grand theft which could obviously conflict with the production schedule of "Superman."
The Superman movie is expected to begin shooting in August in Vancouver.