Justin Bieber's Mom Hair Catches Fire From Birthday Cake Candles (Video)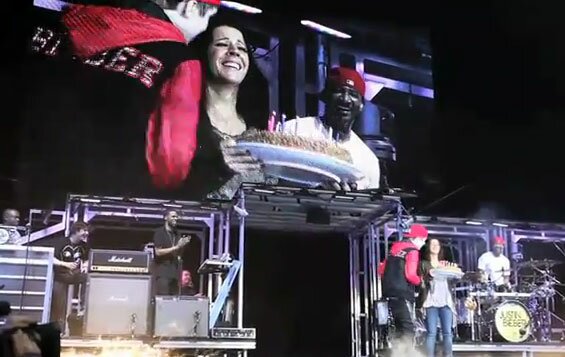 Justin Bieber recently brought his mother, Pattie Mallette, on stage at his Berlin concert show and presented her with a birthday cake. As Justin Bieber and fans began singing "Happy Birthday," Pattie went to blow out the candles and her hair caught fire.

Don't worry though, because just as her hair was lit by the birthday cake candles, Justin Bieber quickly intervened and rescued his mom from a fire disaster.
Although the birthday candles caught his mom's hair on fire, Justin Bieber seemed to have remained calm and the birthday celebration went well.
The whole Berlin concert birthday celebration was caught on tape.
Pattie Mallette seemed to have been fine as she walked off stage after her close call and seemed very happy at her birthday cake surprise.
Watch video: Justin Bieber's mom, Pattie Mallette's hair catches fire