Justin Bieber Signs With Lil Wayne To Young Money / Cash Money Imprint?!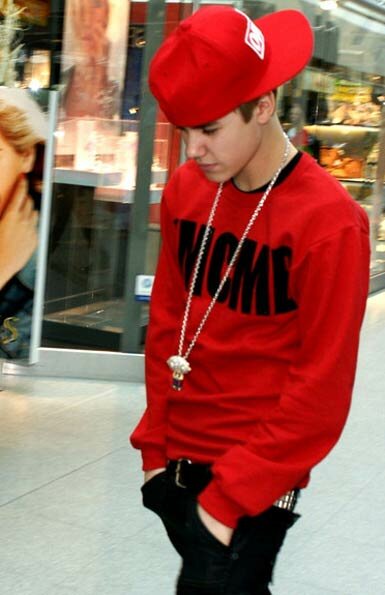 Rumor has it that teen pop sensation Justin Bieber has signed with Lil Wayne's Young Money/Cash Money imprint. If this is so, does this mean that Justin Bieber will be rapping?
As reported on HipHopRx.com, Justin Bieber released an alter ego video of himself rapping in October of 2010 entitled "Speaking In Tongues." Prior to the Speaking In Tongues release, Bieber had freestyled on Tim Westwood's show in March of 2010 here.

Apparently this new rumor (that Justin Bieber has signed with Lil Wayne's Young Money) was sparked from photos which showed Justin Bieber wearing a t-shirt with YMCMB and a Stewie chain while departing at the Berlin Airport this weekend. The pop singer was leaving Berlin, Germany to head to Madrid, Spain.
In related news, Justin Bieber tweeted about his mother (@studiomama) celebrating her birthday and bringing her on stage during his Berlin show to sing happy birthday to her. During the celebration on stage, which was all caught on tape, the singer's mother's hair caught on fire thanks to the candles, but Justin saved his mom from a disaster.
"off to Madrid! ESPANA!! te amo mi amor," wrote Justin Beiber.