Details Emerge In Wyclef Jean's Shooting, Controversy and Rumors Erupt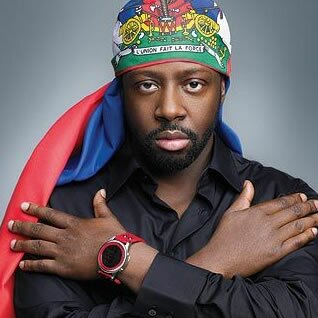 Alarming new details of Wyclef Jean's alledged shooting incident are claiming the activist/rapper may have fabricated his story. As previously reported, Jean was hospitalized over last weekend after allegedly being shot in the hand just one day before the presidential election in Port-Au-Prince, Haiti.

The investigation into Wyclef's claim to have gotten 'shot in the hand' over the weekend, during the presidential election in Haiti, has taken on a new twist! Reports say Wyclef's gun shot wound isn't from a bullet afterall. The police investigation was stalled when doctor's confirmed that Wyclef only sustained a minor cut.
Clef reportedly told CNN that he had 'got shot in the hand' on the eve of the election runoff between his friend, fellow musician Michel Martelly, and the opposition, former first lady Mirlande Manigat. The doctor who treated Wyclef Jean has come forward with claims that the rapper's wound was only a minor cut. After being questioned by authorities, the doc revealed that Wyclef claimed to be shot but was only treated for a glass wound.
Vanel Lacroix, police chief in Petionville told the Daily Mail he met with the doctor who treated Wyclef and he confirmed that the singer/producer was cut by glass.
The rapper is reportedly not being cooperative with investigators in the case.
However, Wyclef claims its just one rumor after another rumor. He believed he was grazed during the action and on the way to the hospital and that's what he believed, that's all.