Rapper Nate Dogg's Funeral Service Date Set, Family Confirms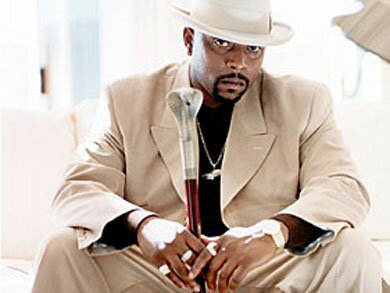 A funeral service date has set in place for hip hop icon Nate Dogg, real name Nathaniel Dwayne Hale, who recently passed away on last week (March 15) of stroke complications at the age of 41, as reported on HipHopRX.com.
The rapper's funeral service will reportedly take place on Saturday in his native home of Long Beach, California, according to Press Telegram.
According to Nate Dogg's sister, Pamela Hale-Burns, also a reporter for Press Telegram, the Saturday service occur at 10 a.m. and will be open to the public, while a viewing for Nate Dogg will take place Friday, from 10 a.m. to 4 p.m., at New Hope Baptist Church, 1160 New York St., also in Long Beach.

According to Pamela, the rapper/singer has received international love from fans stretching across nations such as Italy, Ireland and Czechoslovakia.
In related news, a memorial benefit concert is also reportedly set to take place at the Los Angeles Convention Center in honor of Nate Dogg.
According to MTV News, the benefit concert will reportedly take oplace on Sunday and will be hosted by rapper DJ Quik.