Facebook Photo of Wedding Gets Husband A Polygamy Charge (Mug Shot)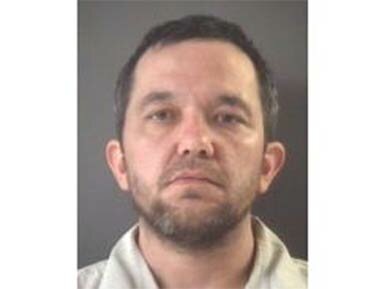 Richard Barton Jr, 34, of West Michigan really thought he was clever, in fact he was so clever he posted wedding photos with not his first wife, but his second wife. How did this man get caught? His first wife was browsing Facebook and saw he had wedding photos with another woman after leaving her in Rhode Island.

It seems that Richard Barton has been married to the second woman of Grand Rapids since 2010. As for his first wife, he met her online in 2003 and moved her to Rhode Island. The two married the following year (2004).
One day Barton failed to return home after work and the first wife was informed that he had been arrested as a parole absconder after fleeing Rhode Island on a home invasion charge from 2000 which he had been released from prison on.
So what does this mean for 'so full of love' Richard? Richard Barton, Jr is now facing a polygamy charge.
According Richard Barton during a press conference, he let love get in the way and admitted he made a mistake.
Currently Richard Barton, Jr is out on bond after he was arrested on Wednesday and faces up to 4 years in prison or a $5K fine. In addition, Richard Barton, Jr faces additional charges due to his existing criminal record.