Cameron Diaz Spotted Leaving Gym With Boyfriend Alex Rodriguez (Photos)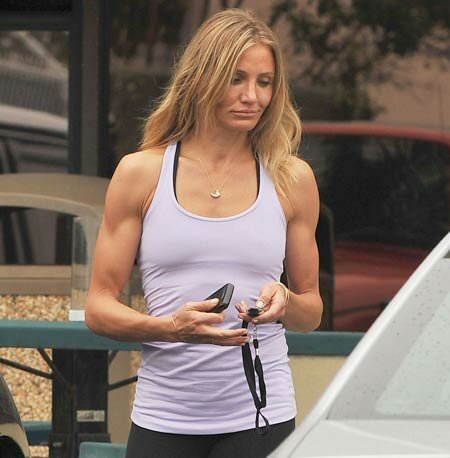 Cameron Diaz was spotted leaving the gym with boyfriend, Yankees slugger, Alex Rodriguez, sporting her super fit arms.
It seems that Cameron Diaz has been working out quite a lot which any eye obviously can tell from looking at the photo of the popular actress.

Usually known for her killer smile and mile-long legs, Diaz is working everything out now. This may be contributed to her boyfriend who seems to spend a lot of time in the gym himself. Kudos to Ms. Diaz and keep up the good work!
The Golden Globe award nominated actress, Cameron Diaz, became famous during the 90s with movies roles in The Mask, My Best Friend's Wedding, and There's Something About Mary. Other movie credits under her belt are Charlie's Angels, and the voice of the character Princess Fiona for Shrek.