Rihanna, Taylor Swift Back UNICEF Urging Restaurants To Charge For Tap Water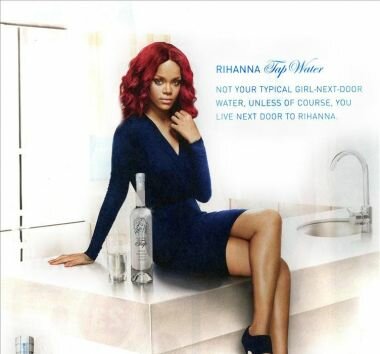 Pop Diva Rihanna is heading a new campaign for UNICEF to help raise money in an effort to provide water to children in need. She is one of four celebrities that is taking part in the project.
Other stars joining Rihanna are country star Taylor Swift, Selena Gomez and Adrian Grenier. The celebrity stars are encouraging fans to visit the UNICEF tap website and donate five dollars towards the cause.

The celebrities have already donated their own tap water to help in the awareness of the world water crisis throughout the world.
When visiting Celebrity Tap Project, you can check out the virtual tap bottle collection of the Celebrity Tap stars and read a little blurb about each of them as well as make a donation.
Fans wanting to donate and have a chance to win the celeb water, can log onto www.uniceftapproject.org | https://www.celebritytap.org/.