Justin Timberlake, Mila Kunis Get Naked in 'Friends With Benefits' Trailer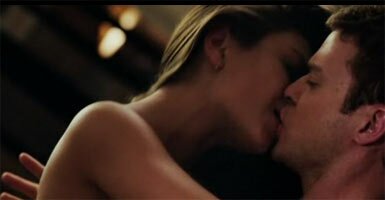 Justin Timberlake and Mila Kunis are getting awfully close on-screen. Doesn't it make you wonder if they're getting cozy off-screen as well?
The second trailer for the 'Friends With Benefits' movie which stars Timberlake and Mila Kunis has been released, in which both actors give up on all that a relationship offers, besides sex.

In one scene, they strip down to nothing, assessing each other and wind up in the bed together. There's been a lot of talk as to whether or not this had something to do with Justin's recent split from Jessica Biel.
One source is reported to have told Star Magazine that Justin Timberlake was always pursuing other women behind Jessica's back.
Watch the 'Friends With Benefits' movie trailer and see for yourself what you think.
Friends With Benefits Theatrical Movie Trailer