Jennifer Lopez New Song Leaked + Star Takes Twins To American Idol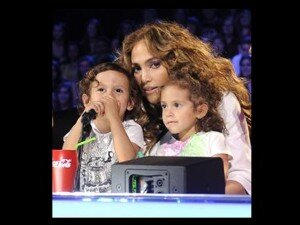 Jennifer Lopez new song "Invading My Mind" was set to be released as a single however, like many artists, her song has been leaked early and is causing quite a stir on the internet.
"Invading My Mind " was originally written by Lady Gaga and is reported to have been produced by RedOne.
As for this week, the "Invading My Mind" singer brought her precious three year old twins to visit the crew on the American Idol Set. Maybe she's trying to hook them up and prepare them with some early training.

The twins Max and Emme really seemed to like where mommy works and had a blast.
Check out the video of her new single and feel free to leave what you think in the comments.
Song: Jennifer Lopez – Invading My Mind