Charlie Sheen's 'Violent Torpedo of Truth' Tour Expands To More Cities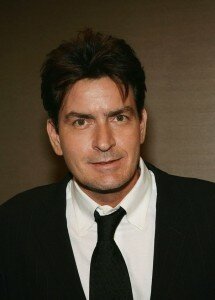 In early April, celebrity actor Charlie Sheen, who has been in headlines for numerous reasons over the recent couple of months, will hit the road for his new tour.
He has already sold out several dates on his US Schedule for his "My Violent Torpedo of Truth": 'Defeat is not an option'.
It is unclear as to what will actually take place at the events of Charlie Sheen's 'My Violent Torpedo of Truth.'

According to Ticketmaster, the show "Is where you will hear the REAL story from the warlock."
Tickets are priced between fifty and ninety dollars with extra 'meet and greet' packages costing considerably, and new cities are being added as the tour grows.