Tupac's Mother, Afeni Shakur, Drug Hearing Postponed Again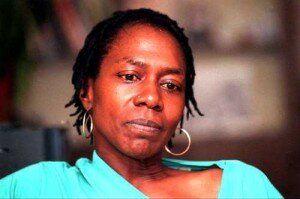 A court hearing for Afeni Shakur, the mother of assassinated rapper Tupac Shakur, has been postponed for a third time since being released on bail for marijuana possession.
Tupac's mother, Afeni Shakur, who was caught in possession of marijuana, will face a N. Carolina judge on June 2nd.

Afeni Shakur was arrested in April 2010 for felony possession of marijuana and maintaining a vehicle, dwelling or place for a controlled substance.
Afeni was released on $10,000 bail and was due in court on March 15th. That date has reportedly been pushed back to June 2nd.
This is reportedly the third time the hearing has been postponed in regards to this case with Tupac's mother, Afeni Shakur.