Rapper Petey Pablo Pleads Guilty to Gun Weapon Charge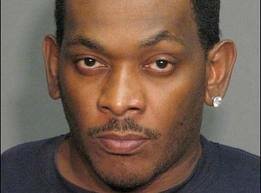 Rapper Petey Pablo is facing up to 10 years in prison. Rapper Petey Pablo appeared in court earlier this week and entered into a plea agreement with investigators.
Pablo plead guilty to possession of a stolen weapon and therefore that is the only thing he was charged for.. all other charges were dropped.

Pablo will again appear before the judge in June for his sentencing on the weapon charge.
The charge stemmed from an arrest on Sept. 11 2010 at the Raleigh Durham Airport when security found a pistol in his carry on bag.
The rapper was on his way to the 2010 MTV video music awards.
Pablo has not released a studio album since 2004 and there is no news of one in the making.