Kim Kardashian, Kris Humphries Planning To Get Married In Dream Wedding?!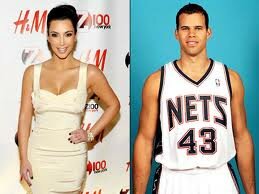 Is Kim Kardashian finally getting married and is Kris Humphries the next man to put a ring on Kim Kardashian's finger in a reported 'dream wedding?'
Recently reported in OK Magazine, Kim Kardashian and boyfriend Kris Humphries are on their way to getting engaged and having a wedding set rival that of Prince William and Kate Middleton.
Friends close to the reality starlet say 'yes' she really likes her new boyfriend, but 'no' there are no wedding bells sounding quite yet.

Some people are saying that she is going to rush into a wedding like her sister Khloe Kardashian; but those who know Kim say that she is far too grounded to rush into a commitment like marriage.
Though Kim may fall fast and really like the man she is with, marriage is something that requires a lot of thought.
So there we have it, Kim Kardashian is not engaged to be married yet or will time tell a different story?!