Caught On Tape: Suge Knight Fighting In A Las Vegas Hotel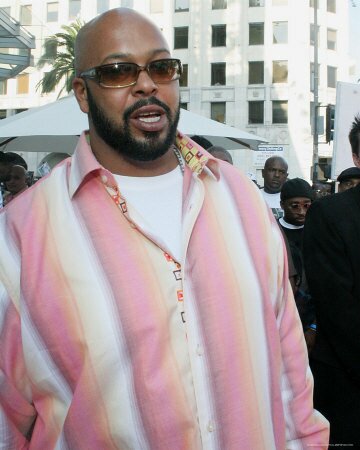 Former Death Row Records founder Suge Knight got into a fight at a Vegas hotel On Saturday (March 12). This is the third alleged brawl in the past 3 years.
Suge Knight just can't keep himself out of trouble. This past Saturday, March 12th, the former record executive found himself in yet another physical altercation at the Las Vegas Aria Hotel. Reportedly, Knight began throwing punches after a man approached him with the words "I can take you."

The two fought through the shopping area of the hotel before being separated just before police arrived. Knight was not arrested this time. Maybe 2Pac was looking after his former boss? Yeah Right.
In 2008, Suge was knocked out after being punched at a nightclub in Los Angeles. Shortly after that incident, in 2009, Suge was rushed to a Scottsdale, AZ hospital after a member of Akon's click punched him in the face. In 2010, Suge Knight was accused in the connection for the robbing and beating of rapper Yukmouth, as reported on HipHopRx.com.
Seems as though Suge is losing his tough guy image that he's built over the years, but really, as a businessman, maybe it's time. Who else wants some of D-Bo? LoL
Ding, ding! Can't you just see the next fight promotion or movie role.. hmmm.
Watch Suge Knight Fight Video : Casino Brawl In Las Vegas