Nate Dogg Confirmed Dead But Cause Of Death Still Questionable: Details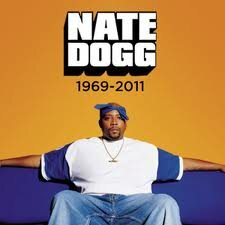 Legendary rapper, Nate Dogg, has passed away but the rapper's death, even though speculated first then announced as revolving around health issues is still somewhat questionable.
Rapper Nate Dogg, born Nathaniel Hail, has been dealing with health problems for a while now. He has suffered two strokes in the last few years and had just recently started to recover from them, as reported on HipHopRX.com.
The iconic rapper passed away yesterday March 15. The cause of death is questionable, but friends, family and reps revealed that it was complications with his past strokes, though no further details have been provided.

Nate Dogg was known for his many collaborations with famous rappers such as Dr.Dre, Eminem and Snoop Dogg. He was notable for his part in 'Regulate ft. Warren G.'
Nate Dogg was 41 at the time of his passing.
R.I.P! Nate Dogg will be remembered.