Ja Rule's New Album 'Renaissance Project' Dropping One Day Before Prison Term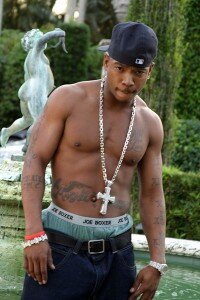 Hip hop artist Ja Rule will surrender himself to authorities on June 8, reportedly just one day after releasing his new hip hop album project 'The Renaissance Project.'
Ja Rule will reportedly be releasing his new album a day before he turns himself in to begin a two year prison term.
The rapper pled guilty and was sentenced on attempted criminal possession of a weapon after a traffic stop in 2007. Police found a 40 caliber handgun in the back seat of the rapper's Maybach.

Last week, the judge allowed Ja time to complete his album and handle a tax issue.
'The Renaissance project' was reportedly initially titled, 'Venni Vetti Vecci 2010.'
Ja Rule says he changed the name of the album from 'Venni Vetti Vecci 2010′ because he doesn't want to try and duplicate that era in time because, to him, it can never be done.
"That was my whole life's work in that album up until that time," states Ja Rule.
This will be Ja's first album release since 'The Mirror' in 2007.