Lady Gaga, Beyonce Knowles Feuding?! 'I Want To Take Her Down A Few Pegs'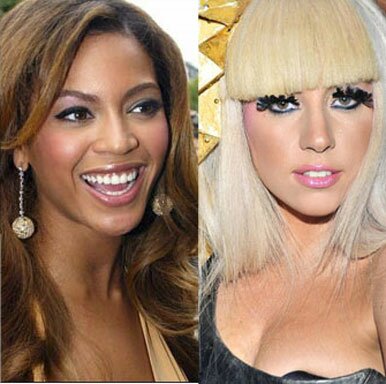 Beyonce VS. Lady Gaga?! Allegedly, Lady Gaga and Beyonce Knowles, two ladies who both have collaborated together on song Telephone aka Video Phone and both who made Forbes 2010 Most Powerful Celebrities list topped by women, are now feuding.
Reportedly, Beyonce has vowed to take Lady Gaga 'down a few notches,' calling the pop star counterpart Lady Gaga "trashy" and saying she is "cheating" her way through her music career.

According to the National Enquirer, Beyonce thinks Lady Gaga went too over-the-top with her egg entrance at the Grammys, as reported on HipHopRX.com.
Beyonce allegedly believes that musicians should let their talent do the talking and she finds it really tacky that Gaga constantly tries to one-up everybody with her "ridiculous" fashion statements.
Some are already saying Beyonce may be acting a little like a jealous hater, if it's true, while other fans are already standing behind her alleged statements saying they are accurate.
Sources close to Lady Gaga say that Lady Gaga has brushed it off as being a jealous hater.
As mentioned, the pair did collaborate on 'Telephone' on Lady Gaga's 'Fame Monster' last year. Questions are being asked if Beyonce is being two-faced, or has she simply changed her mind about the relationship between Lady GaGa or is this all just false built on speculations?
Lady Gaga reportedly thinks the criticism is all "part of being so successful."