Lady Gaga Bracelet Design Donated to Benefit Japan Tsunami Relief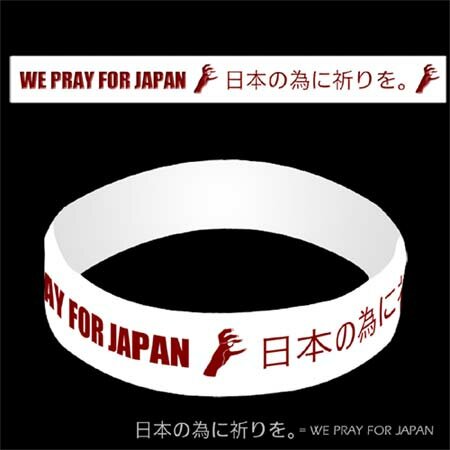 Lady Gaga is back again encouraging fans to help for a cause. For only $5, anyone can help the victims of Japan who were hit by the devastating earthquake, by pre-ordering Lady Gaga's prayer bracelet which is expected to be shipped out around March 25th.

The singer designed a red and white wristband for purchase in her online store and all sales proceeds will benefit victims of the Japan Tsunami disaster. In addition, any buyer can increase the amount of the donation if they wish to do so.
Information about the bracelet was announced by Lady Gaga to her fans on Twitter Friday who stated that she designed the Japan prayer bracelet and all proceeds will go to Tsunami relief efforts. "Go Monsters," added Gaga.
The bracelet is emblazoned with the words "We Pray for Japan" and features a red hand making the Gaga monster claw.