Kanye West Turned Away At Paris Fashion Week?!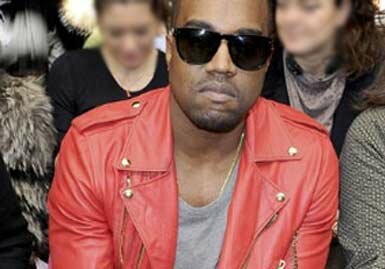 Kanye West was reportedly turned away at the door of a show during Paris' Fashion Week after ignoring that he couldn't be accommodated. The Hip Hop artist Kanye West has attended many Paris' Fashion Weeks, but this year he apparently had some sort of trouble getting into two of the shows.

Kanye West requested to attend the Balmain fashion show and was allegedly told that he could not be accommodated.
West assumed that his star status would gain him and his entourage entry at Balmain and reportedly showed up uninvited at the Le Grand Hotel, but unfortunately may have been turned away at the door. To save face, Kanye West slipped out of a side door, according to reports.
Kanye West also reportedly showed up uninvited to the Alexander McQueen show and was not allowed to enter through the front door like the invited guests but was ushered by someone through a side door.
Yet still, reportedly, West, who's considering his own venture in the fashion world, attended many other shows during the Paris Fashion Week that he was invited to including those of Valentino, Givenchy and Vivienne Westwood.