Jenny McCarthy Shows Bikini Curves On Miami Beach With Male Friend (Photos)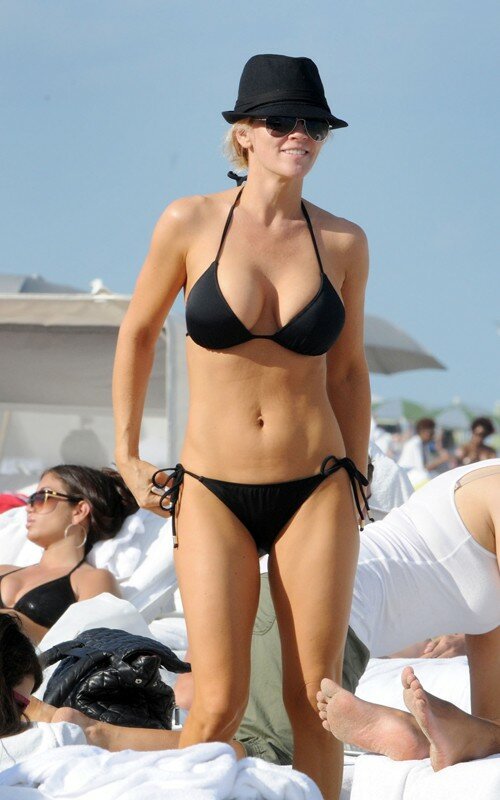 Previous playboy model, Jenny McCarthy, 38, shows off her still hot figure in a black swimsuit bikini on Miami Beach on Saturday. She was joined by her sister and a hunky male friend.
Jenny split up with her body-builder boyfriend, Jason Tooney, in December after only four months together. She is said to have asked her friends to set her up on a series of blind dates around the break-up.

Jenny really seems to be shopping for a boyfriend since the ending of her five year relationship with Jim Carrey last April.
Though thought to be single, Jenny McCarthy has had no shortage of dates since the split.
Jenny McCarthy even reportedly told Ryan Seacrest on his radio show that she wants a normal guy because she quote "can't do any celebrities."
McCarthy says she's "officially done" possibly referring to celebrity types.
With this kind of determination, Jenny McCarthy surely won't be single for long.
View pictures of Jenny McCarthy's Bikini Curves On Miami Beach With her male friend: