EA SPORTS 'Fight Night' Features Hip Hop Soundtrack To Mike Tyson, Muhammad Ali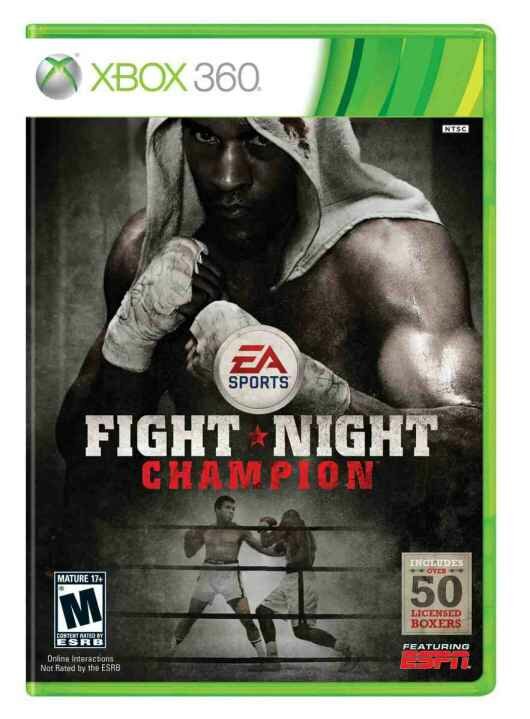 N.E.R.D., The Roots, Dj Khalil and Atmosphere are just a few Hip-Hop artists to be featured on the soundtrack for EA Sports newest release "Fight Night: Championship." The hard hitting game for XBOX 360 and Playstation 3, features over 50 legendary boxers such as 'Iron' Mike Tyson, Muhammed Ali and Manny Pacquiao, to name a few.
According to EA, "Fight Night" is stated to be the most realistic boxing simulation ever created and consists of new modes and features including the all-new cinematic, narrative-driven Champion Mode, Full Spectrum Punch Control and Online Gyms.

Here is the official track listing for the 'Fight Night' soundtrack:
1. "I Need A Dollar" – Aloe Blacc
2. "The Loser Wins" – Atmosphere
3. "Round Of Applause" – Black Milk
4. "Old Ways" – Chiddy Bang
5. Meanstreak (In 3 Parts) – El-P
6. "I'm The Best (Funky Fresh In The Flesh)" – Lyrics Born
7. "The Problem Is…" – Murs & 9th Wonder feat. Sick Jacken and Uncle Chucc
8. "I Wanna Jam" – N.E.R.D.
9. "What You Gonna Do" – Plan B
10. "Keep Shining" – Shad
11. "Sinister Kid" – The Black Keys
12. "The Fire" – The Roots
13. "How I Got Over" – The Roots
14. "Make Your Move" – Thunderball feat. Mustafa Akbar
15. "Intro" – Tinie Tempah
16. "China" – DJ Khalil & Chin
17. "Live 4 Tomorrow" – DJ Khalil & Chin
18. "Organ Man" – DJ Khalil & Chin
19. "Running Thru" – DJ Khalil & Chin
20. "Red" – DJ Khalil & Chin
21. "Quixotic" – Konrad Old Money
22. "Sesquapedalian" – Konrad Old Money
23. "Stentorian" – Konrad Old Money
In addition to the release of the game, there is the Virgin Gaming $10,000 Online Tournament that is taking place at www.virgingaming.com/fightnight. In order to participate, entrants must get a copy of Fight Night at any GameStop between March 1st and March 22nd to get an access code. The qualification round ends March 22nd, 2011.
The 'Fight Night' game has been rated M by the ESRB, and 16+ by PEGI.
The demo version of Fight Night Champion is currently available for Xbox LIVE and the PlayStation Network.