Over 2 Dozen Men Involved In Brutal Texas Gang Rape Of 11 Year Old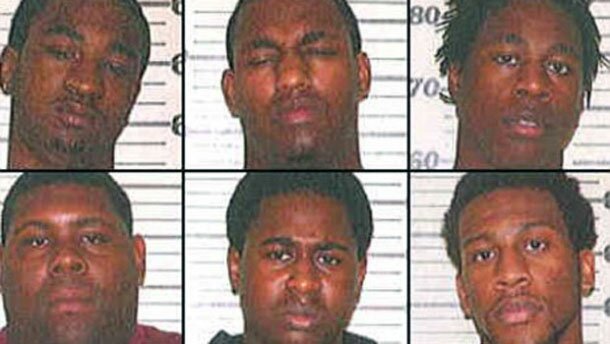 In news, an 11 year old was gang raped in Texas and more than two dozen men are involved with 17 men already arrested for their involvement.
The small town of Cleveland Texas is in the public's eye after an 11 year was raped by several men in the small community.
The girl's family is having a hard time after the young girl had to be relocated to a safe house. Her mother, Maria, spoke on the family's behalf saying all they want is to see their daughter and for the men who stole her daughter's childhood to be prosecuted.
The eleven year old girl was lured out of her house by a convicted drug offender who told her that he wanted to take her for a ride. They then took her to a house and commenced to tell her to undress and have sex with many different men or she would be beaten and left stranded.

When family members of one of the teenage boys who was involved arrived to the house, every one left through a back window and the assault continued in an abandoned trailer.
All together, 17 men have been arrested but possibly 28 people were involved in the sexual assault. The arrested parties include a middle-schooler and a 27 year-old. Seven are high school students, including two members of Cleveland's state-ranked basketball team. Another is the 21-year-old son of a school board member. Several have prior criminal records for drug sales, aggravated robbery and manslaughter.
The family of the girl has received disturbing phone calls following the incident and are also being told that relocation could be best.
The girl and all of her siblings are in advanced placement classes, and since she has been relocated, the 11 year old is reportedly doing very well in school.