Lupe Fiasco's 'Lasers' To Be Top Hip Hop Album At No. 1 on Billboard 200?!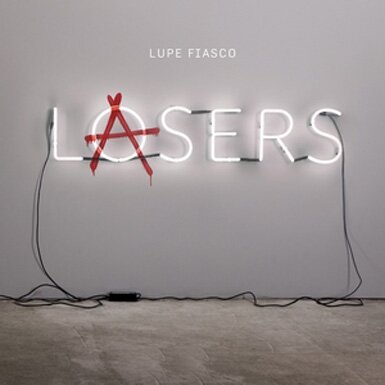 Lupe Fiasco's new album is apparently set to land a no. 1 on Billboard's Top 200 chart and this comes as no surprise to many people.
Lupe Fiasco's newest album 'Lasers' is estimated to sell between 190,000 to 240,000 copies which would land him a number one spot on Billboard's Top 200.

In 2007, Lupe Fiasco's album 'The Cool' debuted at no. 15 selling 143,000 copies.
A lot has changed for rapper Lupe Fiasco since then.
In related news, other people expected high up on the charts are the fifth volume of the "Glee" soundtrack series, Avril Lavigne's "Goodbye Lullaby," R.E.M.'s "Collapse Into Now" and Sara Evans' "Stronger."
For full charts info, log on to Billboard.com.