Japan Earthquake Cancels American Flights; Most Americans in Japan Accounted For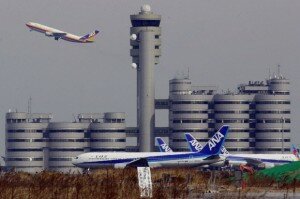 Fifteen Friday and Saturday flights to and from the Narita and Haneda airports in Tokyo were canceled due to the horrific earthquake and tsunami in Japan.
LAX spokespersons say terminals affected by the cancellations had few stranded passengers because they were able to notify ticket holders well ahead of time for take-off.

United, American and Delta canceled almost all flights going out to Tokyo from the U.S.. although United airlines did still continue to operate partially noted, sending a Chicago flight to Narita, scheduled to leave at 1:16 central time, according to Chicago Breaking Business.
Neither American, nor United reported any injuries to Japan based workers. However, several American workers were stranded in a rail car just minutes from Narita for more than six hours.
Meanwhile, fortunately, the U.S. has accounted for "most all" of the Americans known to be on Japan soil, according to more reports.