Justin Bieber, Ozzy Osbourne Best Buy Ad: Best of 2011 Super Bowl Commercials?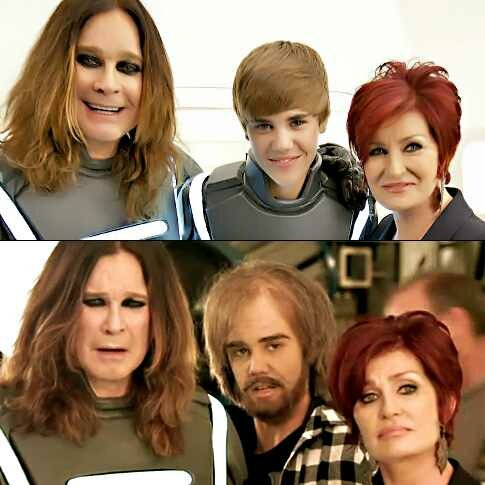 Justin Bieber stars in a comedic Super Bowl commercial with Ozzy Osbourne and pokes fun at himself in the Best Buy ad. The commercial is meant to advertise Best Buy's buy back policy in which the store will buy back an older model so that you can upgrade.

Listed in an article headlined as Top Super Bowl commercials 2011 on NY Daily News, the ad starts off with Ozzy Osbourne screaming about 4 and 5G phones, when the director replaces Ozzy with teen pop sensation Justin Bieber who then advertises 6G.
One of the main slogans in the ad is "Don't be left behind." Ozzy and his wife Sharon both seem to be lost when it comes to the new technology. Sharon say 'What is a 6G?' Followed by Ozzy asking 'What is a Bieber?" Then you see Justin dressed as an 'Old creepy dude' responding to Ozzy's question and saying, "It kind of looks like a girl."
Justin Bieber tweeted that if you can laugh at yourself, life is more fun.
Video: Best Buy 2011 Super Bowl Commercial – Justin Bieber & Ozzy Osbourne