Wiz Khalifa 'Rolling Papers' New Album + First Single Details Revealed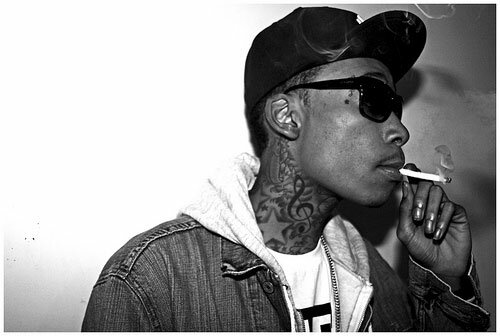 Wiz Khalifa is set to drop his new album 'Rolling Papers' in March….more details revealed!
After landing a label deal with Atlantic Records, Wiz Khalifa and his Rostrum Records imprint is set to release 'Rolling Papers', the first studio album since signing with the label.

Following the success of 'Black n Yellow', last week, Khalifa announced on UStream that his new album 'Rolling Papers' will drop March 29.
The Neptunes, Jim Jonsin and Stargate are some of the producers reported to have laced tracks for the new album and if you thought 'Black n Yellow' is the first single, think again. Reportedly, 'Roll Up' is the name of the first single off the new album. Listen to it now.
Wiz Khalifa – Roll Up song
Rolling Papers is set to be released on March 29, 2011.