Dr. Dre, Eminem's "I Need A Doctor" Hip Hop Collabo Revealed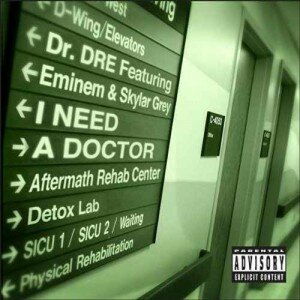 Dr. Dre has finally released 'I need a Doctor' featuring Eminem after the un-mastered version was leaked back in November. We have details….

We've waited seven years for Dr. Dre to drop his 'Detox' album, the follow up to 'Chronic 2001. As the release date approaches, the first single 'I Need A Doctor', off the highly anticipated album has been released although the rough draft had been previously leaked to the web.
Eminem rips through two verses with ease while Skylar Grey haunts the chorus. Dre brings the song to a climax as Em raps 'Dre don't leave us like that!'
Dr. Dre is back with a whole new outlook on life. 'Detox' was finalized in December and is scheduled to be released sometime in the upcoming months.
Dr Dre ft Eminem – I Need A Doctor