Jersey Shore Jenni JWoww Farley Naked Pictures Leak, Scandal + Playboy (Photos)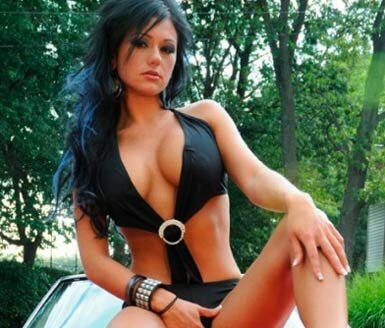 Jersey Shore star Jennifer "JWoww" Farley aka Jenni will be one naked babe in a set of new nude photos of JWoww which may leak, reportedly if her court injunction against ex-boyfriend, Tom Lippolis isn't blocked.
According to her ex-boyfriend and manager, the issue at hand is paying him, but instead her motion was to retaliate because she didn't want to pay him.

Lippolis who spoke to RadarOnline claims that he didn't even try to market the pictures, but after he filed in court, JWoww decided to make it an issue and she's upset with him because he has it over her head.
As for the pictures taken on his cellphone, Lippolis described them as showing J-Woww before her second plastic/cosmetic surgeries in which she had an uneven, scarred, deformed breast augmentation and an ample amount of cellulite. Allegedly, the scarring on her breast nipples were about two inches before her second surgery, which was removed by stretching the skin.
In other 'get naked news,' allegedly Playboy was looking to offer J-Woww a nice bit of cash at the tune of $400,000 to pose nude. Unfortunately, JWoww reportedly turned Playboy down.