Foxy Brown Late Present Leaked, Hip Hop Diss To Lil Kim "Christmas Massacre"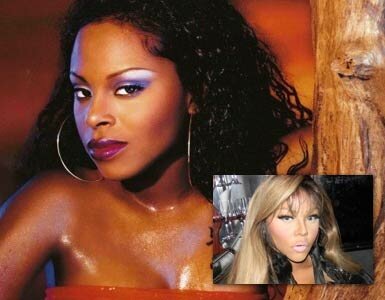 Seems that rapper Foxy Brown is a little late delivering a Christmas present to Lil Kim which reportedly is a diss entitled "Christmas Massacre."
A snippet of the song which was released a few days ago has been described by many as — absolutely horrendous. It looks like everyone was expecting something more biting from the hip hop artist the least to say.

Commenters on the Internet have also voiced their opinions questioning as to rather this is just a warm-up for the "Ill Na Na" rapper who has been through a number of legalities over the years.
In the rap song, Foxy Brown calls Lil Kim a ballerina dancing b-tch and not a hip hop artist while calling her "Black Friday" diss which was targeted at Nicki Minaj garbage.
Foxy Brown also questions Lil Kim on loving the the late rapper Notorious B.I.G. and taking a "sh-t on Ms. Wallace," his mother.
Developing…
Check out the snippet below:

Listen to song: Foxy Brown "Christmas Massacre" Lil Kim Diss