Raven-Symone Weight Loss Has Justin Bieber Twirting + Before and After Photos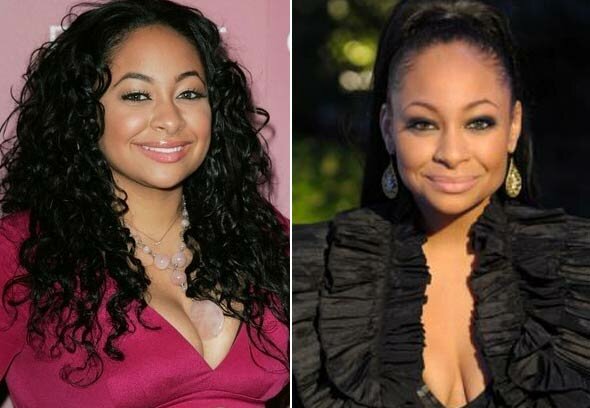 Former Disney star Raven-Symone, full name Raven-Symoné Christina Pearman, 25, debuted her hot new body at Wednesday's People's Choice Awards after a dramatic weight loss which has even Justin Bieber tweeting his admiration, to say the least.

Wearing a black sleek, glamorous cleavage-baring outfit, one would not believe that the sexy Raven-Symone still admits she's still somewhat insecure because her new body has people staring at her.
Raven Symone tells PEOPLE she sometimes wears bigger clothes to prevent the gawking stares.
Nevertheless, the former 'Cosby Show,' then 'That's So Raven' star says her Disney Channel show added extra stress on her, possibly contributing to her weight gain, so she's now not stressing anymore, and even with her weight loss she says she 'looked fabulous' before and now still after her weight loss.
In related news, Raven Symone's weight loss has seemingly captured the attention of young celebrity Justin Bieber, who seemingly twirted (flirted on Twitter) with Raven Symone tweeting an invitation to dance with Raven Symone, who replied that she would accept his dance but under one condition — after they do a song together.
A Raven Symone and Justin Bieber song collab?! Hmmm.
Raven Symone Weight Loss Before and After Pictures, People's Choice Awards Red Carpet Photos