Sandra Bullock, Ryan Reynolds Romance or Friends, New Dating Couple?! (Photos)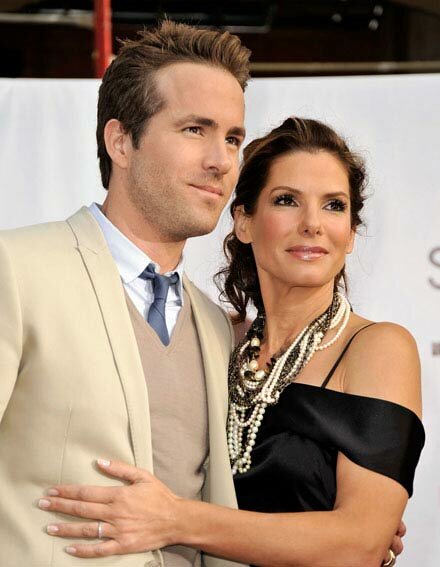 Recently divorced actress Sandra Bullock and 'The Proposal' co-star Ryan Reynolds are rumored to have turned their ten-year friendship into a newly ignited romance. The two were seen dancing the night away on New Years Eve at Sandra's restaurant, Bess Bistro sparking rumors that Ryan Reynolds and Sandra Bullock are dating.
Are the two on-screen lovers, Sandra Bullock and Ryan Reynolds, taking the romance off set?

46-year-old Sandra Bullock was seen dancing, eating and laughing with long time friend and fellow actor Ryan Reynolds at her restaurant on New Years Eve. The two have been close friends for over ten years but are they taking it to a different level?
Close friends of the actors, who were present during the New Years Eve celebration, consider this rumor a ridiculous notion although the two seem to have a lot in common i.e. divorce.
Sandra's rep told People Magazine simply rang in the New Year together as good friends as they've done in the past and they are no more than friends.
Sandra Bullock's divorce from reality star biker Jesse James was finalized in June 2010, as reported on HipHopRX.com, unlike Reynolds' divorce from Scarlett Johansson which has yet to become final.