Wifey Tiny Caught Performing Hand Sex On Rapper T.I., No Happy Ending In Jail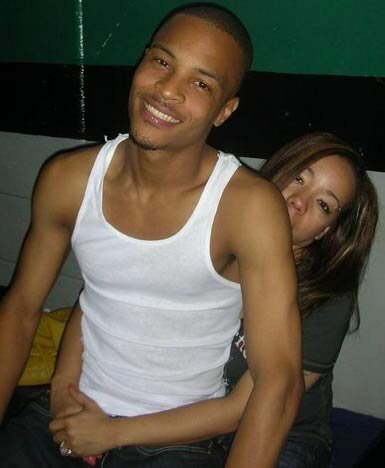 Allegedly, wifey Tameka 'Tiny' Cottle was caught performing hand sex on her husband, rapper T.I. real name Clifford Harris, while visiting the rapper in an Arkansas Federal Prison over this weekend.

According to celebrity gossip site TMZ, Tiny was caught by prison guards with her hands on T.I.'s genitals performing hand sex.
Apparently, you are allowed to kiss before and after any prison visit as well as hold hands, but you are supposed to keep your hands in plain view during the initial visitation.
After the short sexcapade, T.I. was removed and moved to a special housing unit where his freedom will be limited and security increased.
Meanwhile, wifey Tiny is hopeful and is looking forward to seeing her husband T.I. again soon.
Rapper T.I. is currently in prison for violating probation when he and Tameka were caught 'riding dirty' with control substances, as reported on HipHopRx.com.