Kim Kardashian Films For New Song; Working With Kanye West On New Debut Album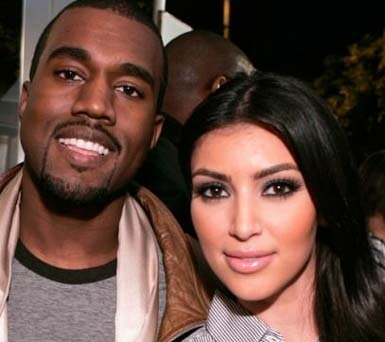 Reality star and celebrity socialite Kim Kardashian is about to get in the music side of the business and is stated to have been working on her new music video this past week. Check this out, she was also spotted sporting braids aka cornrows.

We don't find this odd for Kim Kardashian to decide to take a stab at music, only because her mother Kris Jenner and mom-ager recently formed a joint venture with the music management group Wright-Crear Management (Justin Timberlake, Britney Spears, Ciara, Janet Jackson, etc.) which was announced earlier this month.
In addition to the music management venture, brother Rob Kardashian will also be joining in by running daily operations.
According to Rob, music is in his blood, so we assume music must be in Kim Kardashian's too. And yes, Kris Jenner has some nice management skills in music because she is already the manager of the band BG5 and it's very likely she may be juggling Kim's music career too.
Ok, now Kim Kardashian and an album? Everyone is wondering how well this will work out for the thirty year-old reality star, possibly quite well. Kim Kardashian has already brought on her great friend Kanye West to help her out and is also stated to be working with music producer The-Dream.
Meanwhile, the video she was working on is being directed by videographer Hype Williams (Usher, Nicki Minaj, Ke$ha, Mary J Blige, 2 Pac, R Kelly, Christina Aguilera, Brandy, Jay-Z) and according to reports will feature Kanye West.
Now all we have to do is wait and see.
In other news, it is being rumored again that Kanye West and Kim Kardashian are dating and will be spending New Years Eve together.