Chris Brown Apologizes Over Twitter Feud; Raz B and Brother Holding Grudge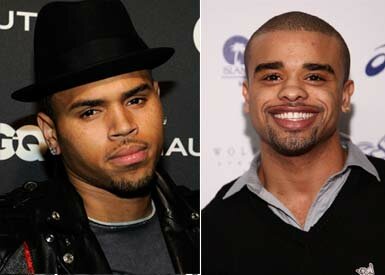 Looks like Chris Brown has apologized over the Twitter feud that many state was started by the former B2K singer Raz B this week. Prior to the apology, threats were sent towards Chris Brown according to reports by Raz B's brother who goes by the name of Ricky Romance in the form of physical harm with a handgun, which is a no-no in social Internet etiquette and is prompting the call for federal investigation into the threats against the singer.

Meanwhile, Raz B stated to a TMZ paparazzi that it seems that Chris Brown isn't apologizing to him, but more for the people Raz B claims he offended.
According to Chris Brown, he wasn't directing his remarks while replying back to Raz B towards anyone other than Raz B himself and many of the singer's fans took up for him citing the same.
For those who did not know much about the situation, it allegedly started after Raz B called out Chris Brown and singer Eric Benet calling them disrespectful to women such as Halle Berry and Rihanna, as reported on HipHopRx.com.
Many fans believe that this was a failed attempt for Raz B trying to gain some limelight after years of posting videos of himself talking about being molested by Marques Houston and ex-manager/cousin Chris Stokes. Raz B first made the accusations in December of 2007 and retracted them days later. Since September 2010, videos of the singer speaking back on the allegations has been making its rounds.
Chris Brown says that since New Year's is coming, he's about to "shut the hell up" and "vomit on every track" he touch.
Developing…