Willow Smith To Remake One of Daddy's Hit Songs?!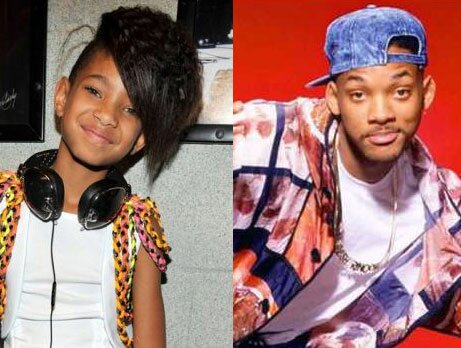 Reportedly, the 'Whip My Hair'! kid star Willow Smith, daughter of celebrity, hip hop icon Will Smith and actress Jada Pinkett Smith, is thinking about possibly remaking one of her dad's hip hop songs.

Which one of her dad's hit songs is Willow Smith thinking about remaking?
Well many have forgotten or simply don't know that Will Smith – the mega actor they know and love — even started out as MC of the hip-hop duo DJ Jazzy Jeff & The Fresh Prince.
Will Smith had multiple hit songs such as "Parents Just Don't Understand" and "Summertime" and it seems his daughter thinks highly of one in particular.
Hmmm. Let's see, she's a kid and she has parents — that's right — "Parents Just Don't Understand."
Willow told Yahoo! Music she is thinking about remaking her dad Will Smith's 1988 hit song "Parents Just Don't Understand" from off DJ Jazzy Jeff & The Fresh Prince's second studio album, "He's the DJ, I'm the Rapper."
Willow Smith also revealed what it was like meeting and working with another hip hop great — Jay-Z.
Willow claims she was nervous at first but Jay-Z allowed her to express herself and instead of only criticizing her, he helped her to make her ideas better.
Along with this news, Willow also revealed a possible Smith family collaboration, which is reportedly already in the works.
Parents Just Don't Understand (Music Video by DJ Jazzy Jeff & The Fresh Prince)