Nicole 'CoCo' Austin's Sexy Christmas Pictures You Didn't Get To See (Photos)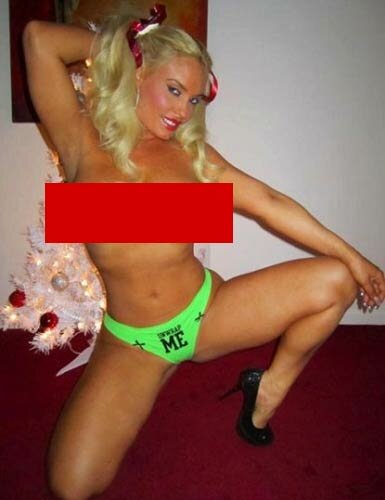 Hot Coco can be so warm and delicious on a cold winter day, don't you think? Well, the Coco we're talking about isn't your ordinary Coco, its model Nicole 'CoCo' Austin, rapper/actor Ice T's wife.

It seems that she got into the holiday spirit for Christmas and shared a few special pictures taken by her sister Kristy.
In the sexy photos, CoCo can be seen wearing a lime green bikini bottom which says "Unwrap Me" while kneeling on one knee on a red carpet as a white christmas tree stands in as a prop for her picture.
What does Coco have to say about the entire picture?
She tells Ladies to "do it the Coco way."
According to Coco, she's in Arizona spending some quality time with family during the holidays and the pictures were taking while she and her sister were wrapping presents.
Now that's a present.
Find more photos of CoCo Nicole Austin here.