Nicki Minaj Reveals Kanye West Is Her Mentor, Due To Ex-Girlfriend Amber Rose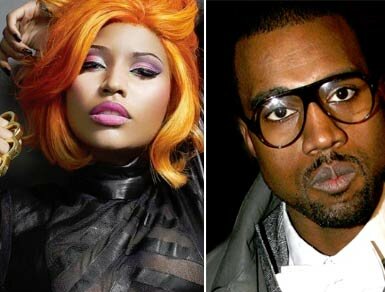 Nicki Minaj reveals that she has another mentor besides Lil Wayne and it's non-other than music producer and rapper Kanye West. The female rapper cites his eye for fashion, advice and well-rounded conversation as the reason for being taken by him.

In an interview with RWD magazine, the 'Barbie' rapper states her hook-up with Kanye West is all due to her "great friend" Kanye West's ex-girlfriend model Amber Rose whom he was dating at the time.
Nicki Minaj stated that Amber Rose recommended her to Kanye West for his album and from that mention she got a call from Amber Rose that he wanted her to come to Hawaii to record for his album. Minaj went on to say Kanye West offered her to pick any track that she wanted to be on and she opted for "Monster."
Nicki Minaj admitted that she couldn't do her album without having Kanye West on it.