Is 40 Really The New 30: Jay-Z, Dr. Dre, Mariah Carey?!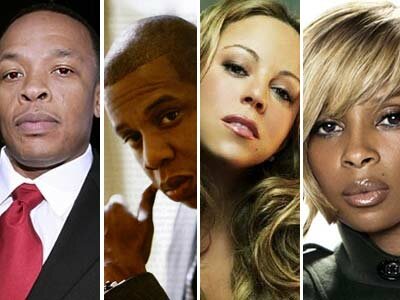 Many are questioning whether 40 is the new 30 and certainly many are agreeing. The reasoning behind this is because many people who are 40 and beyond are doing things that a person decades ago wouldn't have done.

Today you have men and women in there 40′s, 50′s and 60′s outrunning, opting for better nutrition and being more spontaneous than those in their 20′s and 30′s.
Some question could it be that times have just changed or it could be that people are just not acting their age? Yes and no.
Nutrition, being spontaneous, in addition to advancement in science and technology, all contribute to health becoming a main focus, and cutting out the stress, amongst other things are some of the reasons.
As for some of those who are not acting their age, they could be making up for time that they missed in their teens and early 20′s due to having to raise a family at a young age like many today.
There are many who believe that 60 is the new 40, do you agree?
So if 40 is the new 30, what are the thirties?