Rihanna Spotted In Tiny Bikini Pictures Jet Skiing in Barbados (Photos)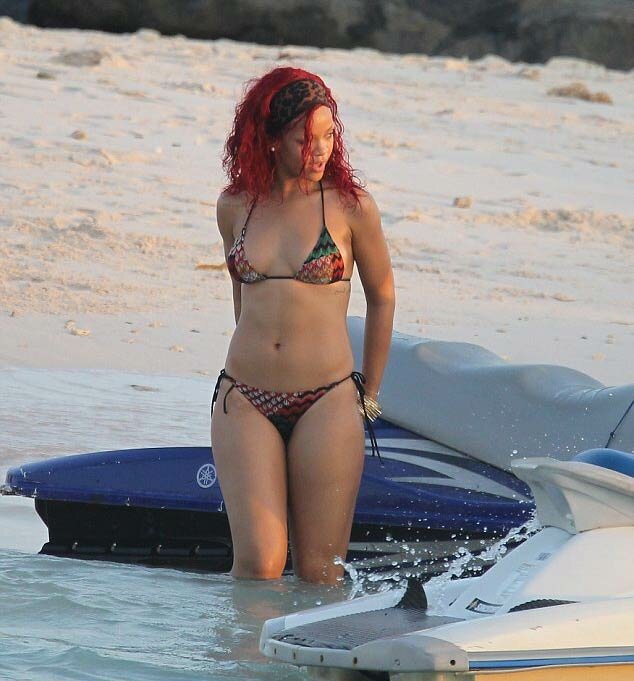 Pop diva Rihanna was caught in tiny bikini swimsuit pictures in her native home of Barbados on yesterday (Dec. 27).
Rihanna can be seen in her tiny swimsuit bikini photos jet skiing the Caribbean waters on a high-speed jet ski while strolling around the sandy beach in other pictures.

Reportedly, Rihanna has been at the Caribbean resort on the Barbados island since Wednesday on a Christmas vacation trip return to her native home.
Rihanna will soon have to 'jet off' sometime before New Year's Eve for sure though, as the "Rude Boy" diva will be performing at a Las Vegas hotel to bring in New Year's Day.
Rihanna was reportedly on the beach with friends as well as her younger brother Rajad, whom Rihanna tweeted the other day, will be celebrating his 15th birthday next year in Vegas.
Rihanna joked about her younger brother asking her to come, saying what ever happened to the days when kids would ask about the origin of babies.
View the photos of Rihanna in her tiny bikini pictures on the beach and jet ski in Barbados.