Lil Wayne's "6 Foot 7 Foot" Lands On Top 10 Singles Charts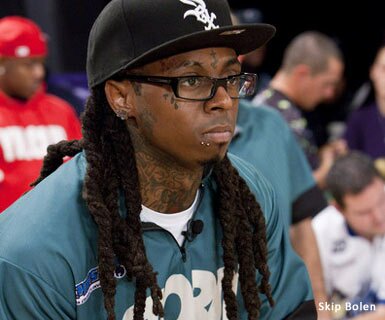 Lil Wayne's first hit single since being released from prison has made its way onto Billboard Top 10 Singles Chart.
The new single "6 Foot 7 Foot (6'7)" from the Cash Money/Young Money artist debuted at No. 9 on the Billboard Hot 100 chart and also managed to take the No. 1 spot on iTunes.

"Six Foot Seven Foot" produced by music producer Bangladesh is the first lead single from off of Lil Wayne's highly anticipated album Tha Carter IV.
The single "6 Foot, 7 Foot" sold 166,000 downloads it's opening week after being released on December 15, 2010 and features rapper Cory Gunz.
Tha Carter IV is scheduled to be released sometime February 2011.
In other news, Lil Wayne and Baby are expecting to release a second collaboration album which will be a follow-up to "Like Father, Like Son" album around Fathers Day 2011.