Hangover 2 Movie Stuntman In Coma in Hospital After Freak Accident (Photos)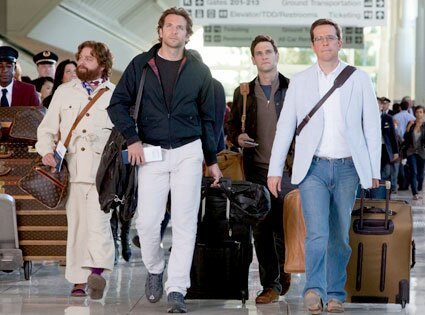 Hangover 2 Movie stuntman Scott McLean is currently in a Thai hospital after suffering serious injuries on the film's set, which has left the stuntman in a coma.
We all know being a stuntman can be a risqué job that could go wrong at any moment, and that was the case with this latest publicized accident involving a stuntman.

McLean, who is from Queensland, Australia, reportedly suffered the injuries after two cars traveling at high-speed crashed into each other, reports The Daily Telegraph.
The movie was filming on location in Bangkok, Thailand.
The Hangover Part II, which is working toward a May 26, 2011 release date, stars Bradley Cooper, Zach Galifianakis and Ed Helms, and is expected to feature cameos from president Bill Clinton and actor Mel Gibson.
Currently, no further information is available on Hangover 2 Movie stuntman Scott McLean 's condition.