Chris Brown Domestic Violence Diploma: Tweet Shared On Twitter!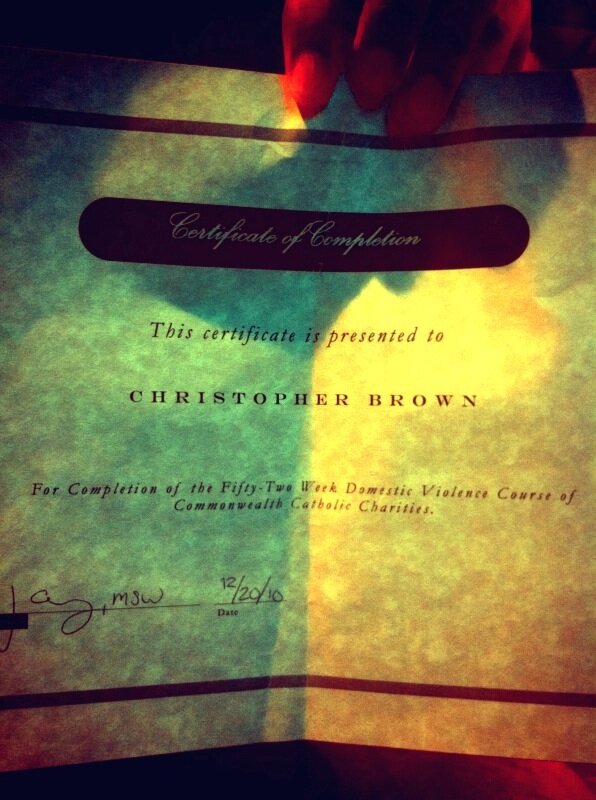 Chris Brown is so thrilled that he shared his Domestic Violence Diploma on Twitter today (December 21) but was tweeting that appropriate though?!
"I'm done with class," Chris Brown tweeted.
The 21-year-old singer, who was arrested and charged with assaulting his former girlfriend Pop diva Rihanna, seems to definitely be thrilled but at what exactly?!

Thrilled that he stuck with the 52-week court-mandated domestic violence course?
What will he do when 2014 arrives and his probation from the Rihanna case will end? Hmmm.